Accelerate Your Startup
Accelerate Your Startup—with online services and you will save a mass of time and hassle. Here are ones that have been carefully selected to offer the entrepreneur real value. These selections are all excellent, but you need to know that if you use any of them, I get a small commission, that helps with the costs of running the Startup Owl website. Click on the subject heading below to see what's available.
There are many sources of funding for new ventures and you should read Financing the Startup before jumping into making applications for funding. Five minutes reading may save you hours of frustration. More sources of funding will be added progressively.
Lendio

Lendio can help you obtain SBA Loans, Term Business Loans, Business Lines of Credit, Startup Loans, Equipment Financing, and other types of loan. The free application gives you access to over 75 lenders in one easy spot, saving time and money. Applying won't hurt your credit and there's no obligation to take an offer. Their Funding Managers work for you, making it easier and hassle-free, explaining your loan options, then helping select which one is best for your business and be your single point of contact for the process. You can get the financing you need in as little as 24 hours so you can get back to doing what you love best – growing your business.
Kabbage Working Capital

Kabbage is a technology company that quickly connects small businesses with capital. Their technology platform reviews data generated by dozens of business operations to instantly understand business performance and deliver fast, flexible funding in real time. The kinds of project that can be financed include purchasing inventory; investing in new equipment; smoothing cash flow or cover payroll; hiring more staff; launching a marketing campaign. The small business loan application process can be done in minutes from your computer or phone, and there is no cost involved.
 Lending Club

You can get all your capital up front, 1-5 year terms through LendingClub, with fixed monthly payments, no prepayment penalties. This could be very advantageous for a one-time major capital expense. You can get a business line of credit from LendingClub. It's free to open with no membership fees. Then you can draw down cash whenever you need. This could be especially helpful for flexibly managing cash flow.
Administration & Management
There are many products and services aimed at the entrepreneur. Here you will find ones that I consider really important. It might help you to read Startup Owl on Startup Organizing. It offers many shortcuts.
Intuit QuickBooks

QuickBooks (QB) is the gold standard for bookkeeping and financial management for small business. I used it myself and I learned it pretty quickly. It has great features that make many aspects of organization simpler—like expense tracking and stock control. This will enable you to have a real time handles on how the business is doing financially. QB will track cash flow do your invoices, even to the point of adding a 'pay now' button. Many reports can be produced automatically, including for taxes, and there's a dashboard. You can even do QB on your cell phone or in the cloud. Doing payroll for W2 employees is a snap.
LivePlan

LivePlan is business plan software, built for entrepreneurs like you. The great thing is that it simplifies the daunting process of building a business plan, and with LivePlan you can do it collaboratively. There are models for you to follow or you can create something on your own. There is also a pitch builder to encapsulate your whole plan on a single page. There are hundreds of sample plans that will help you design your own.
Legal Zoom
Legal Zoom was established to make legal help accessible. That it certainly does, both for individuals and businesses. I have used it on the business front myself. What you'll find there is both services you can use, for a fee of course, but also a vast repository of legal information and advice on all things legal to do with starting or running a business or nonprofit. By signing up for a legal business advisory plan, you can even get access to an attorney, at rates well below what you'd expect.
Internet & Websites
The web abounds with offers to entrepreneurs. This is particularly so for web design, development and hosting. It is very important for new ventures not to get caught up with spending lavishly on their web presence at the outset, vital though your presence on the web is to the success of the new business. Word Press is the dominant content management market (about 59%) and it's open source. So whatever route you take, I'd advise using it—I do—and many of the plugins, too.  It might help to read the Startup Owl page on Your Own Website.
InMotion Hosting 

InMotion Hosting is my web host. I have been working with them for about fifteen years, since they were a small startup. One thing that makes them great is that the company is employee-owned, which from my experience means that their support people are excellent—they behave like the owners that they are. They offer, as many other hosts do, 24/7 service from their east and west coast bases. They are great supporters of Word Press and they offer a do-it-yourself web builder called BoldGrid that comes free if you're a client. My multiple email addresses are managed through InMotion, too.
Shopify

Whether you sell online, on social media, in store, or out of the trunk of your car, Shopify has you covered. You can even design your own logo or a whole website with Shopify—or even use a free tool to post your products direct o Amazon. There's a tool to design your business card and a gift certificate template. There's a barcode generator, and a PayPal fee calculator, among many other free tools. Shopify enables you to create a Facebook store, or sell on Pinterest. For the sales of consumer products, it would seem like a must.
Marketing
Wow! This is a big subject, but it can be made much easier by using 'ready-made' services without the costly route of either doing it yourself, or hiring expensive contractors. You might find help at Startup Marketing.
Constant Contact

Constant Contact is itself a successful startup and so knows the needs of new ventures very well. I have used them for my newsletter for several years. Their customer support is excellent, but the best part is that there are both pre-designed templates for all kinds of mailings, or you can get them to design something specifically for you. Then you can both have them issue the mailings, manage your list building and measure the effectiveness of your mailings. Right now my newsletter is on hold, but I keep my account alive and new signups are still being collected by Constant Contact. I don't think I ever used the full capability of their marketing services.
Logo Garden
LogoGarden provides an easy and affordable way to brand your startup business, organization, event, or project. Their free online Logo Maker allows people to create original and unique logos in minutes, not days. Custom logos are both web and print ready allowing anyone to establish a brand identity quickly. They offer a range of digital file formats, custom logo design, pricing options, and branded products such as business cards, websites, apparel, and promotional items to meet your needs.
Learning
You might not have thought of learning as a useful way of progressing your startup. Think again. Now that so many short courses are available online, you can supplement the skills you already have with new ones, to fill gaps. That advantage is two-fold: by learning how to do things yourself, you may save yourself a considerable amount of money; at the early stages, learning new skills may save you having to recruit, outsource, or buy expensive services.
Coursera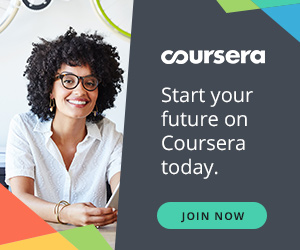 Every course on Coursera is taught by top instructors from the world's best universities and educational institutions. Courses include recorded video lectures, auto-graded and peer-reviewed assignments, and community discussion forums. When you complete a course, you'll receive a sharable electronic Course Certificate. You can learn new skills in 4-6 weeks online at a cost of $29-99. When an entrepreneur lacks certain skills or knowledge, doing an online course can often be the most cost-effective way to fill the gap. You can get academic and technical support from Course Mentors and their Learner Support team.
Udemy

Apart from many other subjects, Udemy offers a range of entrepreneurship courses. You can get the Essential Guide to Entrepreneurship ($15) by Guy Kawasaki. I can highly recommend his energy and at that price, he might save you a great deal of time. Another $15 offer is Crack Cold Emailing to Increase Sales and Grow Your BusinessUdemy is a global marketplace for learning and teaching online where students are mastering new skills and achieving their goals by learning from an extensive library of over 42,000 courses taught by expert instructors.